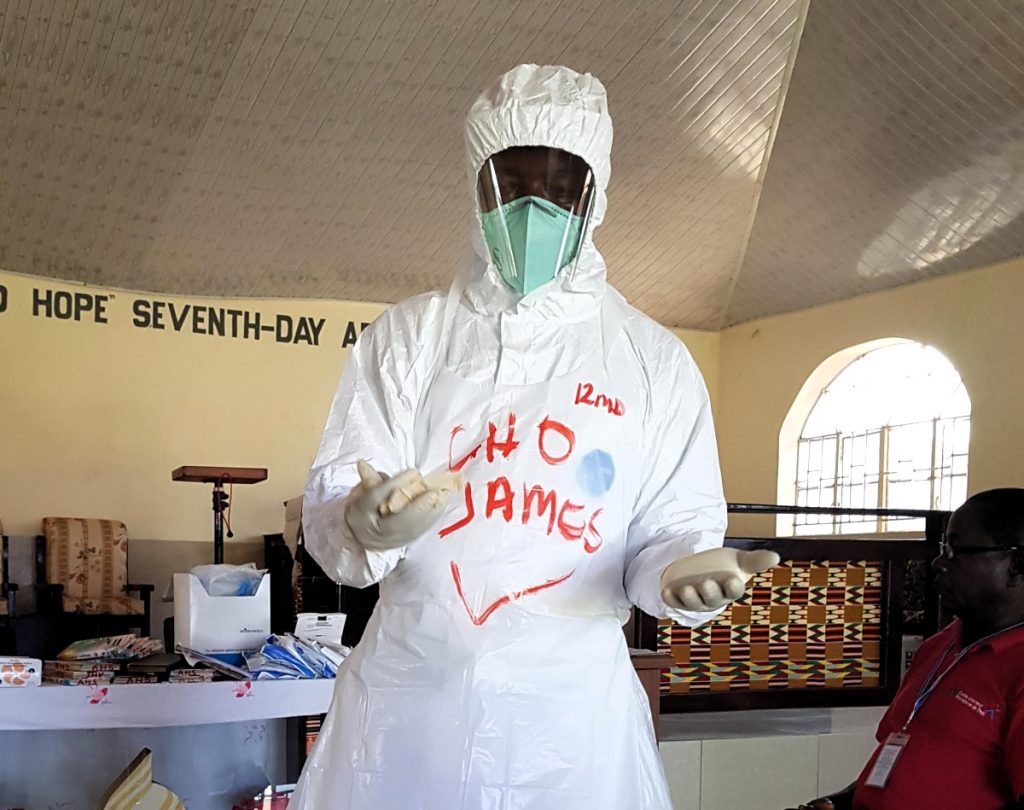 It's official, COVID 19 is here. The air, land, and sea borders were all closed in early March. But this week, on the 31st of March was the first confirmed case. A Sierra Leonean who had been in France, but then returned home to Salone. He had been placed in quarantine on his arrival and at the end of his time, still tested positive. Somehow he had 130 contacts during that time. There's also a rumor that he was actually discharged before testing positive. But rumors truly are vicious in this place.
The second positive case came a day later, completely unrelated. A consultant Pediatrician tested positive. She is a pillar in the very small medical community of Sierra Leone. She sees inpatients and clinic patients across both government and private hospitals. She lectures at university and medical school and also sits on all the most important health committees at the highest levels of government. She had no travel history, no exposure to the other case, and in the two weeks prior had interacted with literally thousands of people. In just 24 hours, it's quite apparent how far the cat is out of the bag.
So in our hospital, our initial preparations were further escalated. We have a very small amount of supplies leftover from Ebola: a few Tyvek suits (picture big plastic onesie pajamas) and a few goggles. All the elastic on all the masks and gloves have been destroyed by the African heat. Regardless, we have pushed ahead with re-training the staff on donning and doffing PPE. (Putting on and taking off personal protective equipment). I say 're-training' because many of our staff continued to work at this hospital through Ebola. Taking off a suit incorrectly could literally end your life.
It's amazing how physically mimicking something brings up so many stories from their past experiences with Ebola. During the training, Mr. Abu recounted many stories about how terrible the fear was of the red zone. People were afraid to even come within 50 feet, much less enter. But after going in and out countless times, the life-threatening became normal. A nurse remembered that as people were taking off the Tyvek suits and reaching for the zipper at the neck, it was common to hear people shouting "Jesus! Jesus! Jesus!" If you reach too far and you touch your chin, it could all be over.
But this time it's different. For Ebola there was immense international support from Europe, North America, and Asia. But in these times of global pandemic, international aid doesn't flow as freely and Sierra Leone is left to fend for itself. Already pharmacies are refusing to sell basic medicines, such as anti-malarial drugs. Gloves are scarce. The government hasn't provided any relief for hospitals. While we only have 2 confirmed cases, it's clear the worst is yet to come.
COVID 19 has added extra cost and burden to our already struggling hospital. Throughout this hospital's history, it has been clear that God is protecting this institution. But in these dark times as we turn to God for our strength, any support you could provide would also be a great benefit.
We know that times are difficult for all. Any gift is a generous one.